Forming leaders for innovative ministry in the Church and society.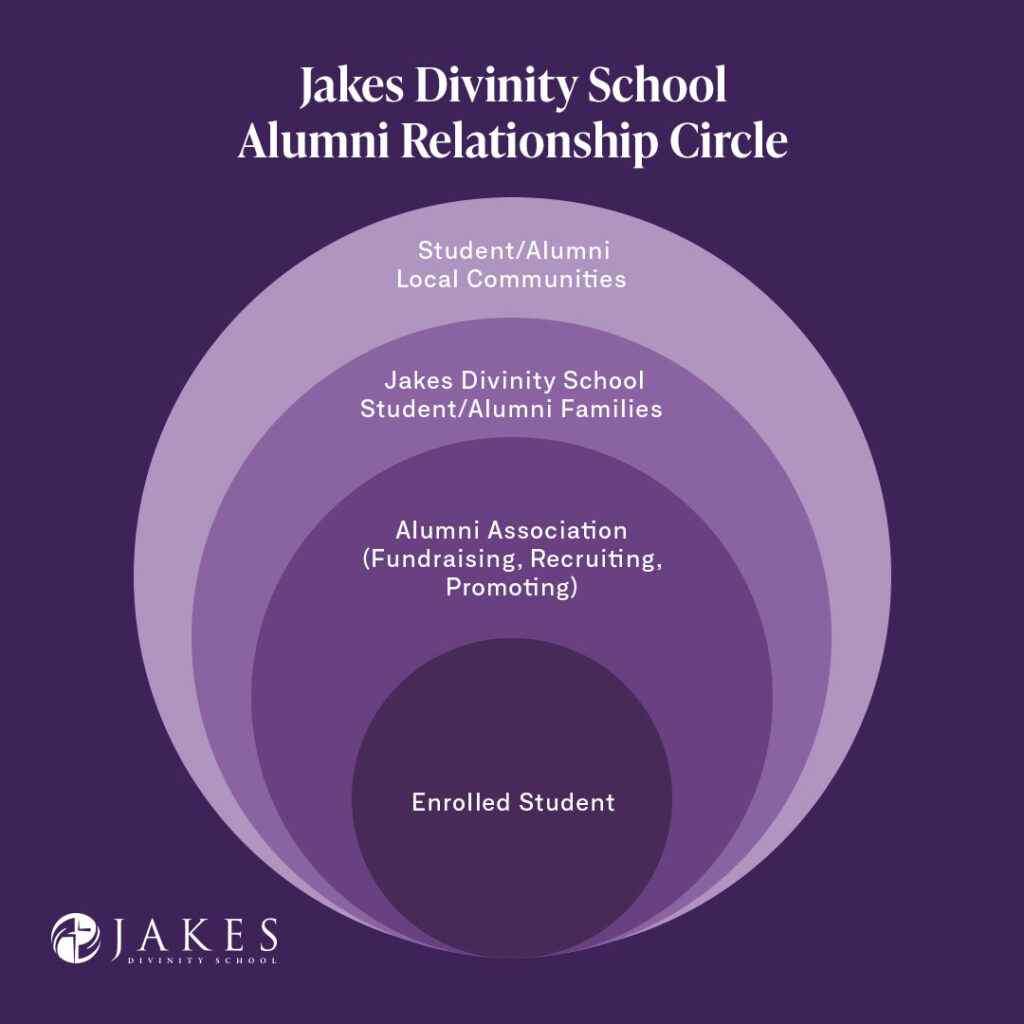 Alumni Association Mission
The mission of the Jakes Divinity School Alumni Association is to expand the relationship circle through ongoing collaborations and partnerships between Jakes Divinity School and its alumni. The mission is achieved though three pillars:
Alumni Engagement
Community Building
Fundraising
Alumni Association Events
Upcoming events
Alumni Association
Important Information
Alumni Spotlight
Adrienne Long
Adrienne is a 2021 graduate of North Central University in the Master of Arts in Strategic Leadership program in partnership with Jakes Divinity School. She maintained a 4.0 GPA in her master's program in Strategic Leadership, served as JDS Ambassador, and was named the 2021 Outstanding Graduate Student while managing all of her other tasks. Adrienne is one of those rare people who can handle numerous demanding obligations while performing each task with excellence and proficiency.
Professionally, for the past 17 years, she has worked from a business analyst to leadership and senior management positions including Assistant Vice-President – Operations Project Manager and Vice President – Senior Operations Manager at Bank of America. With each position, she has been a stellar leader which resulted in promotions nearly every 3-4 years and notable awards and recognitions within the company. These achievements affirm her intellectual prowess and business acumen. Most recently, Adrienne started a new position within the Global Human Resources department at Bank of America.
Adrienne is a planner, and she has set goals for herself that she is determined to accomplish. Her tenacity and diligence are commendable, and her desire to be a lifelong learner caused her to progress to the next level of academic accomplishment – pursuing a doctoral degree. Adrienne recently was accepted into Southeastern University to begin a Ph.D. program in Organizational Leadership this fall.
We are so proud of Adrienne and all of our JDS Alumni! Keep shining and being innovative leaders! 
---
Alumni T-shirt information
To order your Alumni T-shirt call 1-800-BISHOP-2
---
Alumni Social Media Groups