Joel Tudman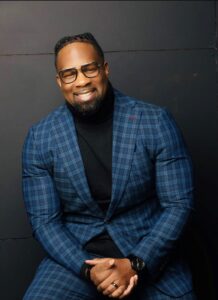 JDS Student, Doctor of Ministry –
"It is indeed an honor to be afforded the opportunity to express the impact that the Doctor of Ministry program at Jakes Divinity School has had on me as a continuing education student. First, being accepted into the program was a badge of honor within itself. Needless to say, the faculty and staff have been beyond stellar. Secondly, their magnitude of academic prowess and professionalism is unmatched and is a painting on a canvas to be admired as I pursue what they have obtained. This experience has been both challenging and rewarding. As I continue to grapple with the complexities of the program, I do so having realized that the end result will be to the enrichment of my life's pursuit. Upon completion of my required courses and dissertation I will matriculate far better equipped to be an asset to the kingdom of God. I am reminded of the old adage "nothing worth having comes easy." I've come to learn to look forward to wrestling every thought and substantiating presumed truth. I have already learned that it is in fact the wrestling that births the mastery of thought."
Doctor of Ministry degree seeking students enjoy a unique experience that is characteristic of Jakes Divinity School and earn the regionally and professionally accredited degree from Portland Seminary in Portland, OR.
Portland Seminary is part of George Fox University and is accredited by the Commission on Accrediting of the Association of Theological Schools (ATS).  The Northwest Commission on Colleges and Universities also certifies the seminary's programs. This dual accreditation is maintained through George Fox University and assures students of the highest academic and professional standards. Because the Doctor of Ministry degree that is offered through JDS is powered by Portland Seminary, it is a fully accredited DMin.
Jakes Divinity School is grateful for the partnership with Portland Seminary at George Fox University. As a new institution for higher learning, Jakes Divinity School has not yet achieved is own accreditation. Yet, JDS students who enroll in the DMin program at Jakes Divinity School are dually enrolled in JDS and Portland Seminary. Students earn the fully accredited DMin degree from Portland Seminary at George Fox University. Because of the partnership, T.D. Jakes Divinity School's name also appears on the degree. Graduates also receive frame-worthy diplomas from Jakes Divinity School.