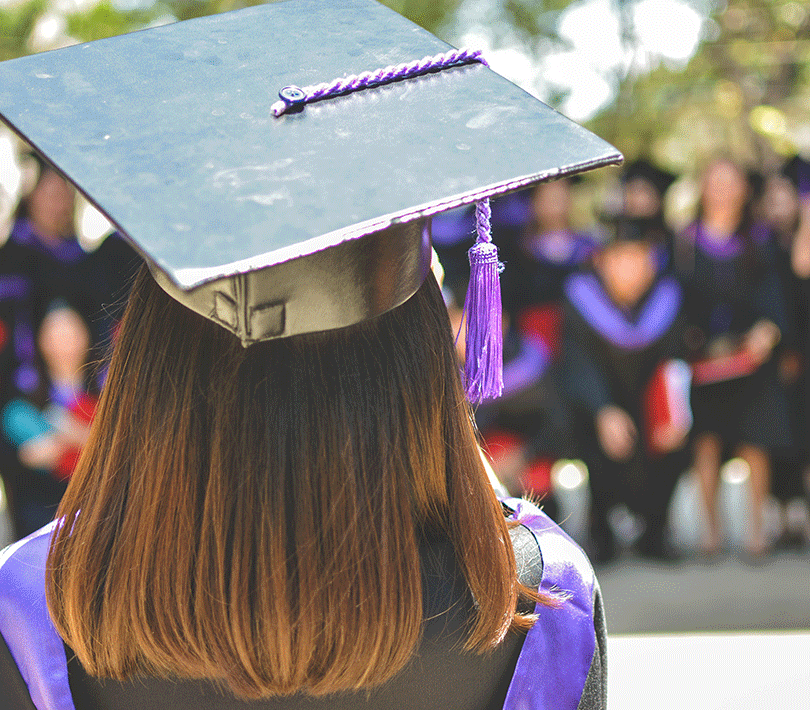 Master of Arts in Strategic Leadership
Be a part of the next generation of Christian leaders with a Master of Arts in Strategic Leadership at Jakes Divinity School (JDS)
With the master's degree in strategic leadership online at Jakes Divinity School, you can embrace your analytical side while cultivating your leadership strategies — and faith. Through this master's in leadership, you will refine your strategic thinking skills, develop ethical decision-making, experience vibrant worship, and learn effective ministry outreach. 
Learning from Spirit-filled scholars in a collaborative online learning environment will help you cultivate the best characteristics of a leader. Our faculty members are passionate about teaching and helping you grow into an innovative, forward-thinking, and effective Christian leader who is prepared for vital roles in businesses, churches, and other organizations.
Fully accredited through our partnership with North Central University, our master's degree in strategic leadership will empower you to lead with purpose. Our courses are offered 100% online so you have the flexibility to continue to work and tend to your other commitments while you learn strategic leadership.
Apply Now

Enhance your leadership skills
with a flexible online degree

Align your passion
with your career through a specialized track

Develop your strategic skills for both religious and secular jobs

Network and meet leaders face-to-face at residency opportunities

Make an impact
with purposeful
strategic leadership courses
Why a master's degree in strategic leadership at JDS?
The Jakes Divinity School Master of Arts in Strategic Leadership (MASL) instills theology with a practically applied curriculum so you graduate with the tools and vision needed to succeed and lead positive changes. Complete your strategic leadership courses online and further your ministerial knowledge through a school developed around the focus of Bishop T.D. Jakes. With a master's in leadership, you will be prepared to lead in business, church, education, mentoring, and more.
Advance and evolve your leadership style by addressing ethical issues with mentors and scholars. With their guidance, you will build upon what the characteristics of a leader mean to you.
Identify the principles of spiritual leadership and use them to make strategic leadership decisions. Hone and improve your networking, conflict-resolution, and communication abilities at JDS.
Learn to successfully manage projects through strategic leadership courses that include the history and development of organizational theory from a theologically grounded perspective.
JDS offers in-person residencies twice a year to provide exclusive access to information, lectures, insights, and resources during your master's degree in strategic leadership.
We believe in raising up the next generation of Christian leaders, so JDS regularly holds Town Halls where you can engage in discussions on topics ranging from church leadership to social justice.
 Learn to lead with Bishop T.D. Jakes—JDS's founder and chancellor. Build the characteristics of a leader and a deeper understanding of moral responsibility with this Spirit-filled Christian leader.
Adrienne Long
Sachse, TX
JDS Student, Master of Arts in Strategic Leadership
"My master's in strategic leadership experience thus far has truly been an appointment with destiny. The world needs the integration of unyielding Christian values and morals in leadership, and I truly believe that Jakes Divinity School is an answer to a growing problem."
What can you do with a master's in leadership from JDS?
Overcome obstacles by applying the knowledge and ministerial experience you will gain through the fully accredited Master of Arts in Strategic Leadership degree at Jakes Divinity School. After completing these strategic leadership degree courses, you will find your skills are always in demand. From organizational changes to teamwork to missionary outreach, your master's in leadership positions you to effectively use leadership strategies, spread the Word, and improve your community in a variety of industries.
JDS students who graduate with a MASL become:
Clergy 

Ministry professionals

Missionaries

Organizational leaders or managers

Project managers

Social workers

Strategic planner

Career outlook for MASL graduates
In 2020, the median annual wage for management occupations or leadership positions was $109,760 — the highest of all major occupational groups, according to the U.S. Bureau of Labor Statistics.
Get started on your strategic leadership courses online
Take the next steps toward earning your MASL so you can make a difference as a strategic leader. If you have questions after you review our FAQs below, please call us at 1-866-85-MYJDS (1-866-856-9537) or email info@jakesdivinity.org.
Learn More about Financial Aid
Don't wait to make your master's in leadership degree a reality. Apply for federal loans, grants, and/or scholarships today. Start by completing the FAFSA using School Code: 002369 North Central University.
Request More Information
Want an admissions counselor to reach out to you about our master's degree in strategic leadership? Please submit this form.
Tuition: $650 per credit hour.
Number of Credits: 30 units
Technology fee: $200 per semester
Graduate Program Fee: $200 per semester
Estimated tuition costs based on 2022-2023 tuition rates.
Federal financial aid is available for those that qualify. You can start by filling out the FAFSA.
Merit-based scholarships are also available but change frequently so contact our admissions office for current offerings.
Other financial aid opportunities:
-Grad Student 25% Discount Program for qualifying credentialed ministers
-$500 Scholarship ($250 per semester) for JDS Ambassador program participants
Admissions
Entrance Requirements
Students wishing to take courses and/or matriculate into the graduate program must meet the following criteria:
They must demonstrate a willingness to subscribe to the ideals and patterns of life and conduct of Jakes Divinity School and the North Central University community, as outlined in the "Christian Community Life Standards" and adopted by NCU's Board of Regents.
They will have a bachelor's degree earned from a regionally accredited university with a cumulative GPA of 3.0 or above. Applicants holding degrees from nationally, professionally, or specialized accredited institutions will be assessed on a case-by-case basis and may need to fulfill additional requirements as assigned by the program director or a designee. International students must have their transcripts evaluated by an evaluation service approved by the university and submitted directly to the admissions office. Students who are in the final semester of their program may be accepted with approval from the program director or designee.
Regular Entrance Requirements
For regular graduate admissions the completed application packet will include:
Application form
Application fee ($75) – see below One essay articulating the following:
Please start by submitting your online application: Online application
Official high school and college transcripts

All official transcripts should be submitted as follows:

Physical transcripts can be sent to the address below and must be in a sealed envelope from the school remitting the transcript to be accepted:
North Central University
Attn: NCU Admissions
910 Elliot Ave
Minneapolis, MN 55404
Electronic transcripts can be sent to: admissions@northcentral.edu (must be sent from a third-party Safe Sender, such as eScrip or Parchment to be accepted).
Transfer Credits
As a general rule, the graduate program allows a maximum of six-credit hours of graduate work relative to the program to be transferred in as part of a student's degree requirements. All such requests be determined by registrar's office in close consultation with the program director or a designee.
Course Transfer Guidelines
The policies and procedures for transferring credits are as follows: Only grades of "B-" or better are transferable. The course description must be equivalent to an NCU course. The course(s) must be required for the major of interest to count towards HG (hours earned for graduation). Importantly, courses are evaluated individually.
An official evaluation is done after the Registrar's Office receiving an official transcript. Faxed transcripts or unofficial transcripts can be evaluated, but the evaluation is unofficial until official transcripts are received. Courses cannot be transferred without grades (unless a "P" for "Pass" equals a B- or above); however, the grades do not transfer and, therefore, do not affect the student's GPA at North Central University.
International Transfer Credit Evaluation
Students who wish to transfer credit from international institutions must have their transcripts of graduate-level work evaluated on a course-by-course basis by an evaluation service approved by the university. In addition to the transcript evaluation, students must send an official copy of the international transcript, along with a certified English translation, if the original transcript is not in English, to the Registrar's office at NCU.
Transfer Credit Evaluation Process
In addition to the regular admissions requirements, transfer students applying to Jakes Divinity School should submit official transcripts of graduate-level work for North Central University's review.
A transcript evaluator located in the Registrar's Office, in conjunction with the School of Graduate Studies, will evaluate transcripts and communicate the results to accepted students within 14 business days. Questions regarding transcript evaluation should be directed to the Registrar's Office at 612.343.4409. Upon completion of courses, official transcripts should be sent to:
North Central University
Attn: Registrar's Office (Jakes Divinity School Cohort)
910 Elliot Avenue
Minneapolis, MN 55404 
Specialized MASL tracks available
These tracks are brand new as of fall 2020!  Students are not required to choose a track, but they may certainly choose one.  These tracks will increase the cost of tuition by 6 credits and increase degree completion time by one semester.
Worship Leadership track will prepare current and future leaders and musicians to communicate effectively the role of worship in the believer's life by receiving biblically, theologically, historically, and contextually-grounded training.
Church Leadership track develops effective Christian leaders for dynamic roles in church and parachurch organizations through a theologically-informed, theoretically-grounded, and practically-applied curriculum.
Business Administration Leadership program develops effective Christian leaders for dynamic roles in business and nonprofit organizations through a Christ-centered, theoretically-grounded, and practically-applied curriculum.
The degree is offered online with some face-to-face opportunities for learning, networking, and hands-on experience. All of Jakes Divinity School students will have face-to-face residency opportunities twice a year. The first is during the International Leadership Summit each spring of a given degree program. Students will arrive on site of the summit the Sunday evening prior and remain for a week until the end of the summit. The second residency will likely take place in Dallas, TX, at Jakes Divinity School in the fall of each year.
PLEASE NOTE: We are currently accepting students from all 50 states in all programs powered by North Central University
Online strategic leadership degree FAQs