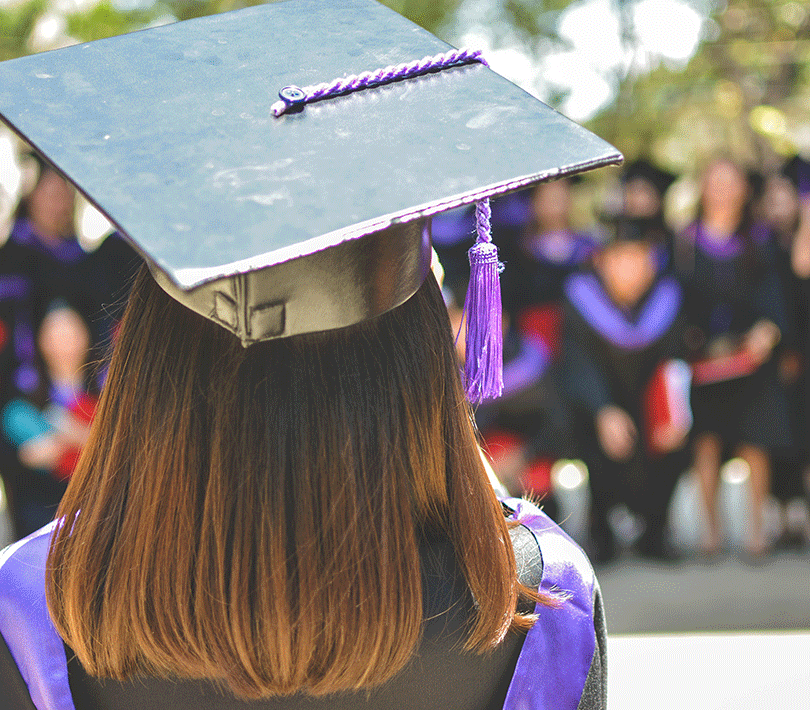 Management

 

(BA) Online Degree
Gain the key principles of management and leadership uniquely delivered with a biblical foundation through the Bachelor of Arts in Management program, powered by Vanguard University, in partnership with Jakes Divinity School (JDS).
This accredited management degree online program will help you grow into the next generation of Christian business leadership by developing your critical thinking, personnel management, ethical decision-making, and communication skills. You will be prepared to effectively lead an organization at all stages of development — and you will do it while building the intrinsic abilities necessary to take your ministry into the marketplace.
Through academically rigorous courses led by premier Spirit-filled scholars, you will earn your management degree online in fellowship with other spiritual learners. Like you, they value a versatile business degree that will launch them into their careers as effective influencers and global leaders.
Apply Now

Focus on
one course at a time in 5 to 8-week modules

Learn from
Spirit-filled scholars and business leaders

Be mentored
by JDS Ambassadors for academic and moral support

Attend face-to-face
residency opportunities twice a year

Integrate your faith 
with the principles of business leadership
Why Jakes Divinity School for your management degree?
This accessible management program allows you to earn your degree while taking courses online — a flexible learning approach that enables you to uphold your personal, ministerial, and professional responsibilities.
What's more, the practical, evidence-based strategies you will learn are infused with faith and integrity, providing you with the strong foundation you need to lead through change and bring about creative innovation in your field.
Karen Taggart
"As I completed the first few classes, I went from being excited and nervous to the feelings of joy and fulfillment! I am still excited and looking forward to more exposure, greater learning, and research."
What can you do with a bachelor's degree in management?
Upon completing your coursework, you will be prepared to enter the workforce with a solid understanding of the principles of management — or continue working toward a graduate degree. No matter the path you choose, you will have the knowledge, critical-thinking skills, and ethical foundation to shape the business world.
This management program prepares you for the following business areas: 
Entrepreneurship

Financial analysis

General and operations management

Human resources 

International business

Marketing

Nonprofit management

Sales

Job outlook with a management degree
Management careers are expected to grow by 5% through 2029 — a higher rate of growth than employment opportunities overall, according to the U.S. Bureau of Labor Statistics.
Begin your management degree online
Join a vibrant spiritual community and start your online management courses. If you still need more information about our management program, reach out at 1-866-85-MYJDS (1-866-856-9537) or email info@jakesdivinity.org.
Learn More about Financial Aid
Start on your path to your business career by applying for federal loans, grants, and/or scholarships. It begins with completing the FAFSA and using School Code: 001293 for Vanguard.
Request More Information
Connect with an admissions counselor to get more details about your bachelor's degree in management by submit this form.
General Education:
49 units
$450 per unit
$22,050
Electives:
24 units
$450 per unit
$10,800
Management Core:
51 units
$545 per unit
$27,795
Submit a FREE online application.
Official high school and college transcripts

All official transcripts should be submitted as follows:

Physical transcripts can be sent to the address below and must be in a sealed envelope from the school remitting the transcript to be accepted:
Vanguard University
School for Professional Studies
55 Fair Drive
Costa Mesa, CA, 92626
Electronic transcripts can be sent to: spsadmissions@vanguard.edu (must be sent from a third-party Safe Sender, such as eScrip or Parchment to be accepted).
Statement of Purpose

Write a detailed statement of purpose that describes how your chosen degree program aligns with your vocational aspirations and is related to your Christian faith.
Statement must be a minimum of 250 words, double-spaced, 12-point Times New Roman font.
Please email your completed statement of purpose (in Word document or pdf format) to hsimons@jakesdivinity.org with the subject "JDS Statement of Purpose – (Your first and last name here)".

Complete the FAFSA, the Free Application for Federal Student Aid, by visiting fafsa.ed.gov. Vanguard's school code is 001293.
This degree is offered in an online hybrid format with opportunities for face-to-face residencies twice a year and live video conferencing.
Design Thinking and Innovation
Organizational Communication
Organizational Behavior
Research Methods
Data Analytics for Business Decisions
Intercultural Dynamics in Business
Business Through Eyes of Faith
Organizational Ethics
Speech Comp/Presentation
Marketing Course – Select any Introductory Marketing (MRKT) or equivalent course

Psychology Course – Select any PSYD or equivalent Psychology course
Select one course: Managerial Economics, Finance (FINC) or equivalent course
Special Topic in Management (Conflict Management and Negotiations)
Managing Organizational Change
Human Resource Management
Strategic Marketing Management
Social/Cultural Psychology
Principles of Management
Managerial Leadership
Management Program Format
The course format consists of three, 5-week modules per semester (Fall, Spring, and Summer semesters). Most students take one course per module. If a student needs to complete two courses in a single module, it must first be approved by the Student Success Coordinator.
Students are also encouraged to participate in two residencies per year – the International Leadership Summit and the JDS Symposium.
Estimated tuition costs based on 2022-2023 tuition rates.
$450-545 per unit
Technology and Program Fee: $400 per semester
| | | | |
| --- | --- | --- | --- |
| General Education: | 49 units | $450 per unit | $22,050 |
| Electives: | 24 units | $450 per unit | $10,800 |
| Major:51 |  units | $545 per unit | $27,795 |
Powered by Vanguard University
The degree is offered online with some face-to-face opportunities for learning, networking, and hands-on experience. All of Jakes Divinity School students will have face-to-face residency opportunities twice a year. The first is during the International Leadership Summit each spring of a given degree program. Students will arrive on site of the summit the Sunday evening prior and remain for a week until the end of the summit. The second residency will likely take place in Dallas, TX, at Jakes Divinity School in the fall of each year.
PLEASE NOTE: We are not eligible to accept students from the states of Alabama, Arkansas, Connecticut, Delaware, Georgia, Indiana, Iowa, Kansas, Maryland, Minnesota, Nebraska, Nevada, New Mexico, New York, Oregon, Rhode Island, Utah, Vermont, Wisconsin, and Wyoming in degrees powered by Vanguard University
Apply Now
Students in the online bachelor's degree in business management program have the option of applying for federal loans, grants, and/or scholarships. To apply for financial aid, complete a FAFSA application (Spanish FAFSA application) and use School Code: 001293 for Vanguard.
Financial Aid Requirements
Federal guidelines generally require students to be enrolled in a minimum of 6 units/semester hours to use federal financial aid. Students are not eligible to use federal financial aid (FAFSA) if starting in Module 3 of any semester. If starting in Module 3, students will only be enrolled in 3 units (1 course). Students can still be admitted for Module 3 of a semester and pay out of pocket for tuition.
Financial Aid Application Deadline
Please refer to the financial aid registration deadline and academic registration dates made available through your JDS Enrollment and Student Services Coordinator.