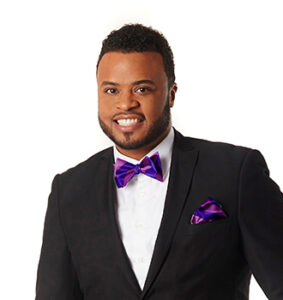 Antipas L. Harris, DMin, PhD
President-Dean
Email: aharris@jakesdivinity.org
---
Dr. Antipas L. Harris is the president-dean of Jakes Divinity School and associate pastor at The Potter's House in Dallas, Texas, where the senior pastor is Bishop T.D. Jakes. Harris has served in pastoral ministry for nearly 30 years. He was the founding dean of The Urban Renewal Center in Norfolk, Virginia where he also served on the pastoral staff at the First Presbyterian Church.
Over the past 15 years, Harris has served on the faculties at several universities, namely Sacred Heart University, New York Theological Seminary, Fuller Theological Seminary, Portland Theological Seminary, Vanguard University, and Regent University, where he was a tenured associate professor and held administrative roles.
From humble beginnings in a small Holiness-Pentecostal church, founded and pastored by his parents, Harris approaches every project and assignment with a sincere desire to fulfill God's purpose for his life. Antipas believes that the Holy Spirit empowers believers for ministry in the church and society 1) to help people pursue God's call for their lives, 2) to share the gospel of Jesus Christ, 3) to advocate for social justice, and 4) to uplift this generation through quality education.
Harris has led numerous creative outreach ministries including the Circle of Grace – where he discipled and baptized several homeless men and others who came to faith in the outreach, led international missions in Haiti and the Democratic Republic of the Congo, launched two churches in Portsmouth, VA and the DRC, partnered with the Norfolk Police Department and led the Clergy Patrol Squad, co-founded Hands United Building Bridges (HUBB) – a council of interfaith clergy, and more.
Harris earned his Bachelor of Arts in Religion and Creative Music Technology from LaGrange College, Master of Divinity from Candler School of Theology at Emory University, Master of Sacred Theology from Yale Divinity School, Doctor of Ministry from Boston University and a Doctor of Philosophy in Practical Theology from St. Thomas University. Harris is a leader in religious education, a prolific writer, theologian, community leader, social activist, and minister of the gospel of Jesus Christ. He currently lives in Irving, Texas.